Wedding Photo Retouching
A wedding day is perhaps the most important ceremony of a person's life. No doubt there are many people want to capture pleasant and special moments on a lovely wedding day. But some people were not that lucky to have good weather and an experienced photographer on that day. Don't worry, we will bring to life your lovely pictures!
Wedding Photo Retouching Prices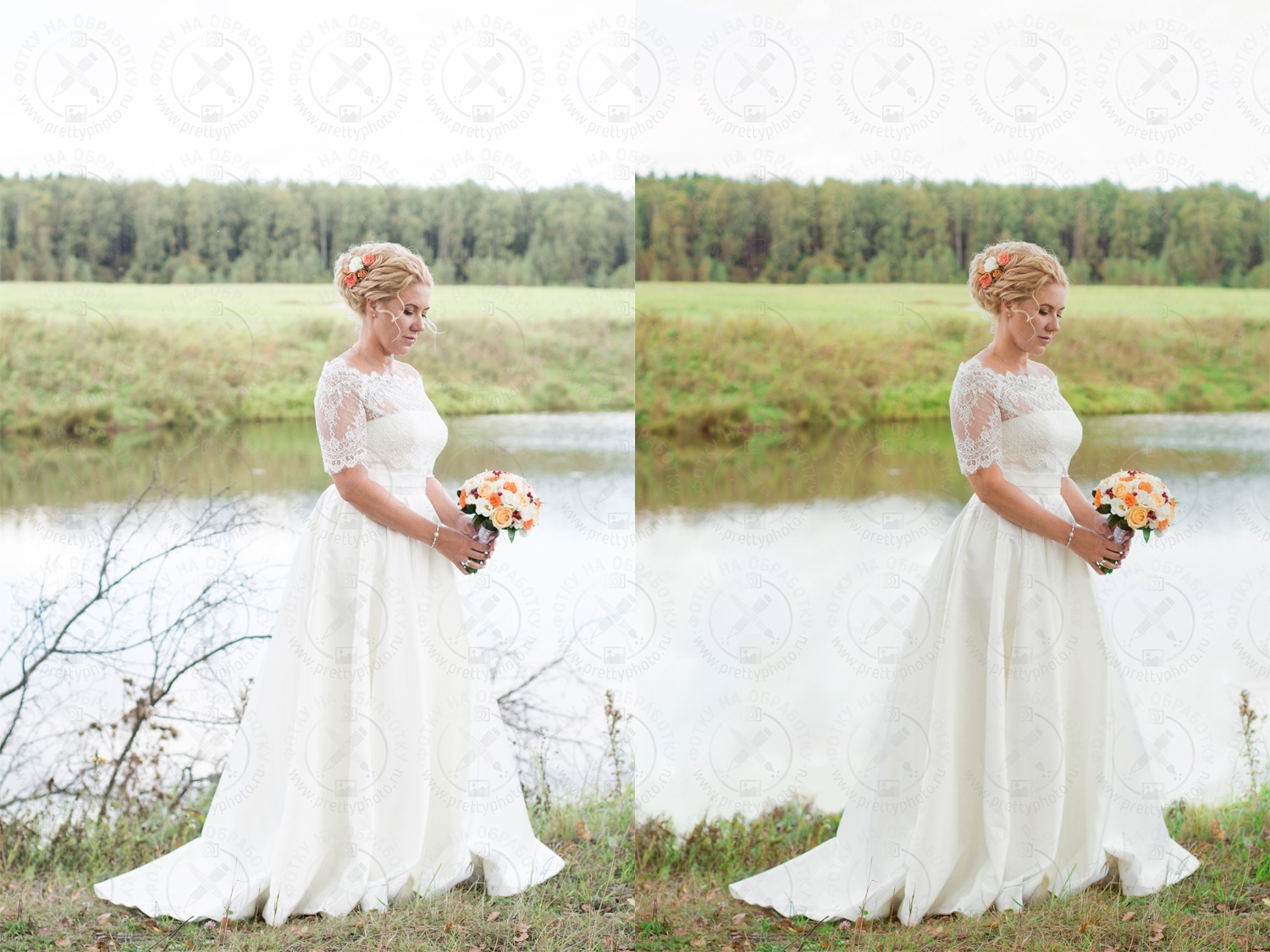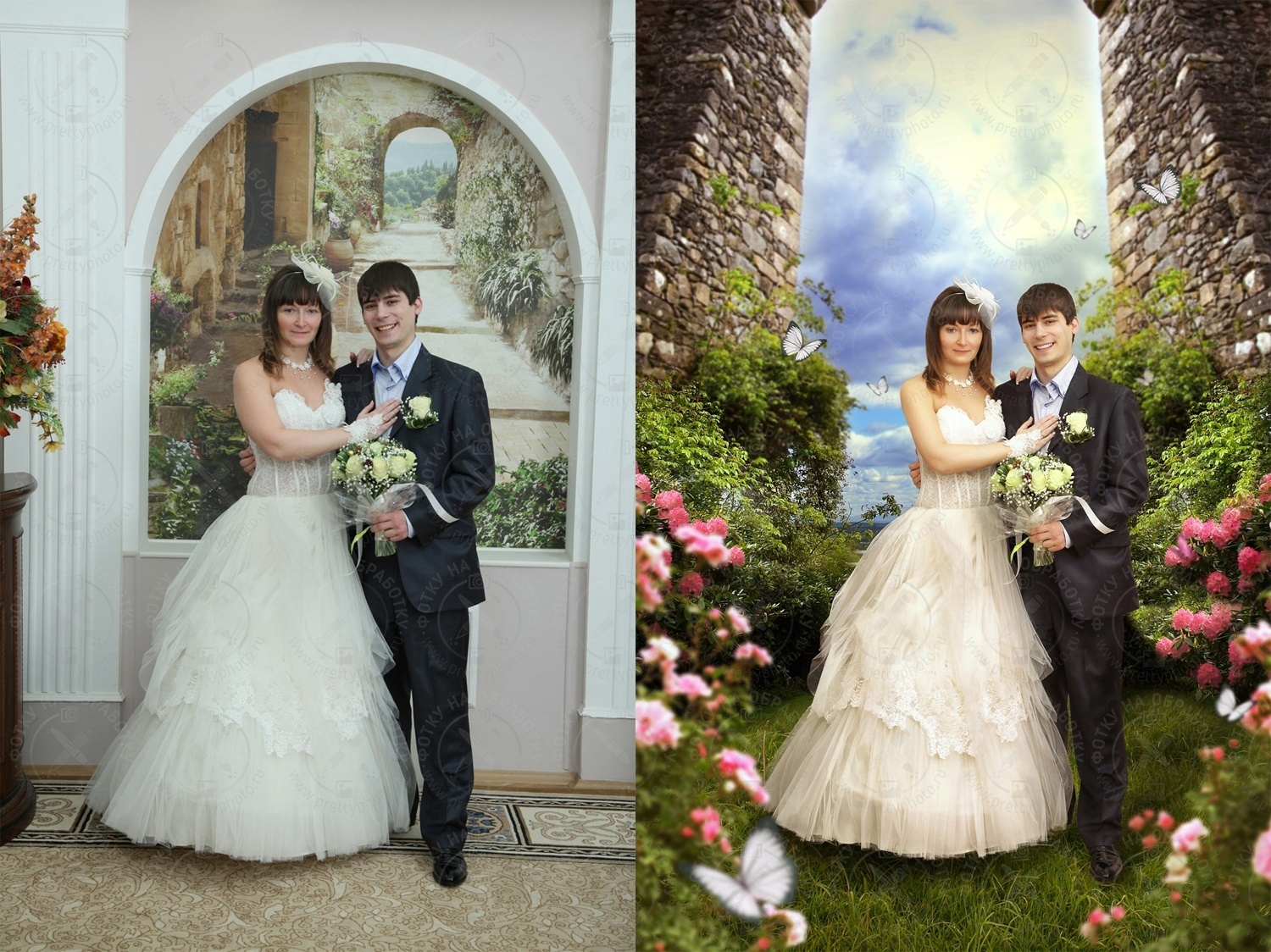 Wedding photo retouching in Photoshop can:
Improve image clarity and quality
Smooth and soften face color
Smooth stripes
Make visible desired details and hide unwanted ones
The wedding retouching technique makes the colors of your photo more vivid and alive as well it keeps its naturalness. You will look in it younger, more alive and glamorous.
How much time does it take to do the wedding retouching?
A regular photographer may spend about 2-3 weeks to process your photos, because he might be busy doing other projects or simply may not be familiar with a graphics editor. However, we will do it as quickly as it possible.
Our creative professionals retouch your wedding photos in Photoshop only in 2-3 days, besides the quality will be perfect!
We Do a Magical Wedding Photo Retouching
Remember whatever your wedding retouching needs we are here to help you. Our experts can remove pimples, whiten your teeth, and fix messy hair! Moreover, we will do our best to make the bride, groom and wedding guests look awesome in the photo!
Wedding photo retouching is a great opportunity to get high-quality pictures for an affordable price, despite bad weather condition and a camera!
Our creative professionals will pay attention to the details like the colors of the bride's bouquet and the wedding dress, a smile of happiness, and the slight breeze of the wind.
Do you want to feel like being present at the wedding just by looking at the photo? Do you want to look awesome in a family photo album?
Order now!