Old Photo Restoration
Basic Photo Restoration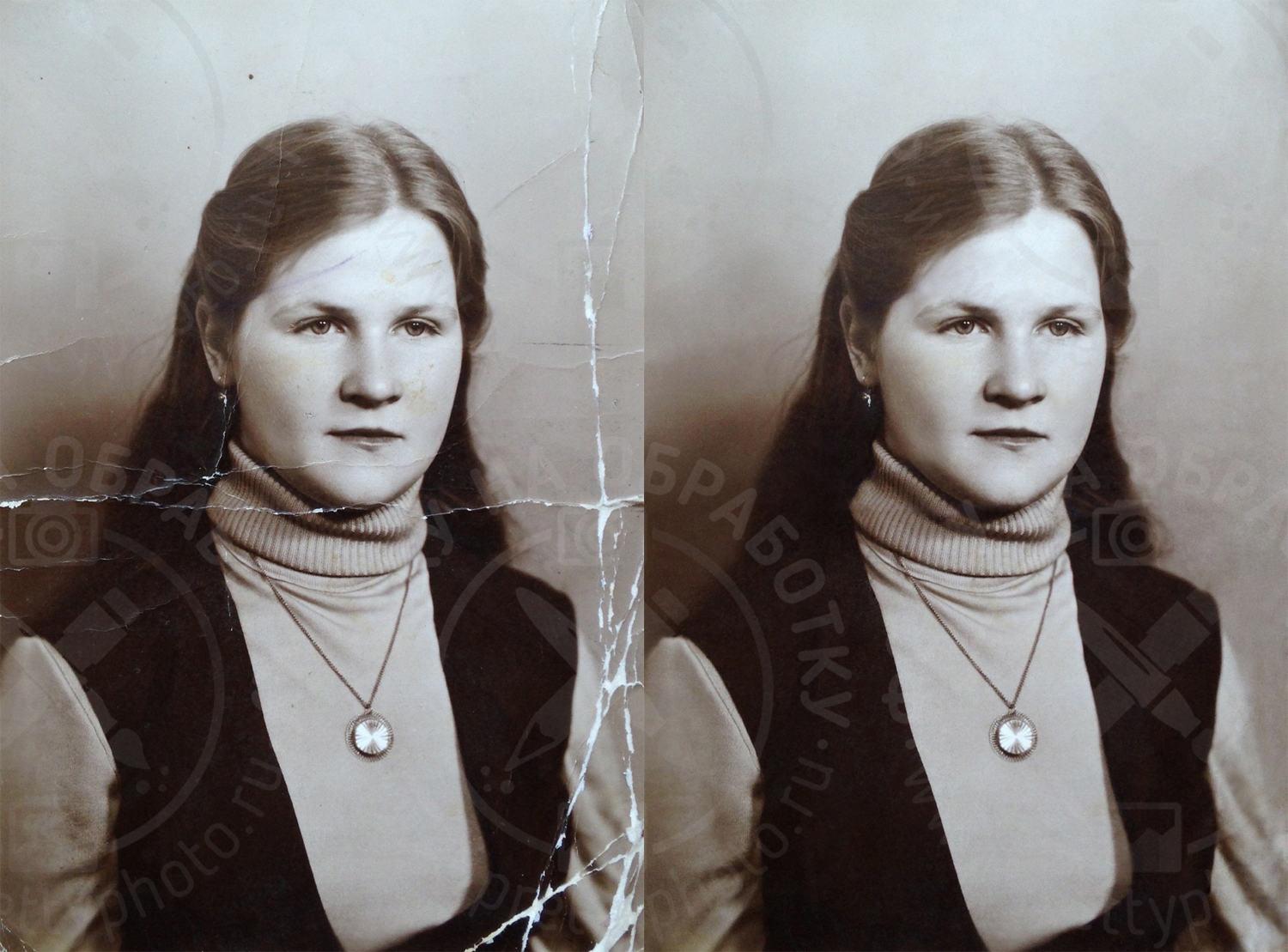 Starts at 10
Basic photo restoration (remove stripes, scratches, spots, dust from the photo or scans to mask different picture deteriorations, including color correction)
10% discount if you order over 10 photos

order now
Advanced Photo Restoration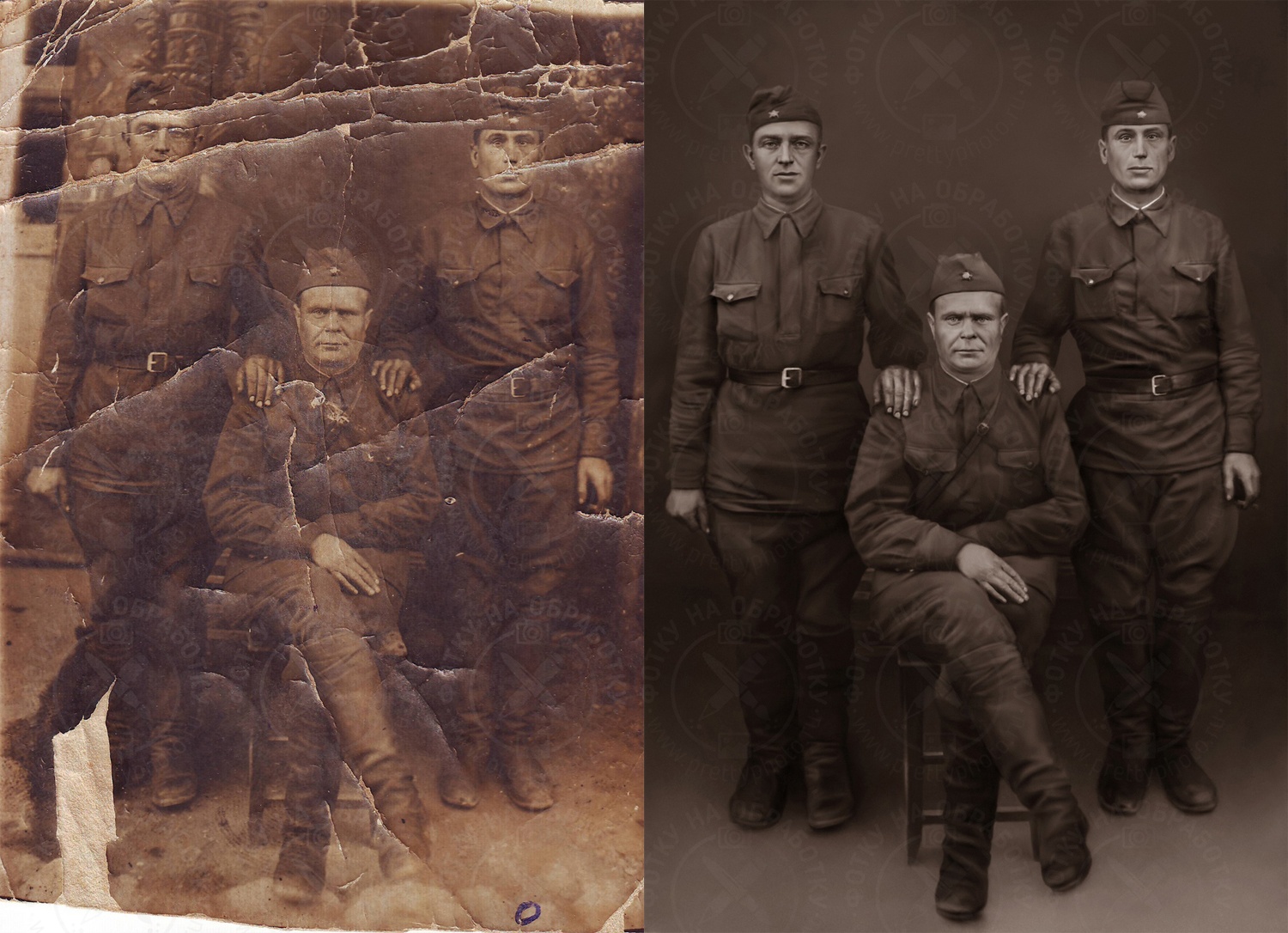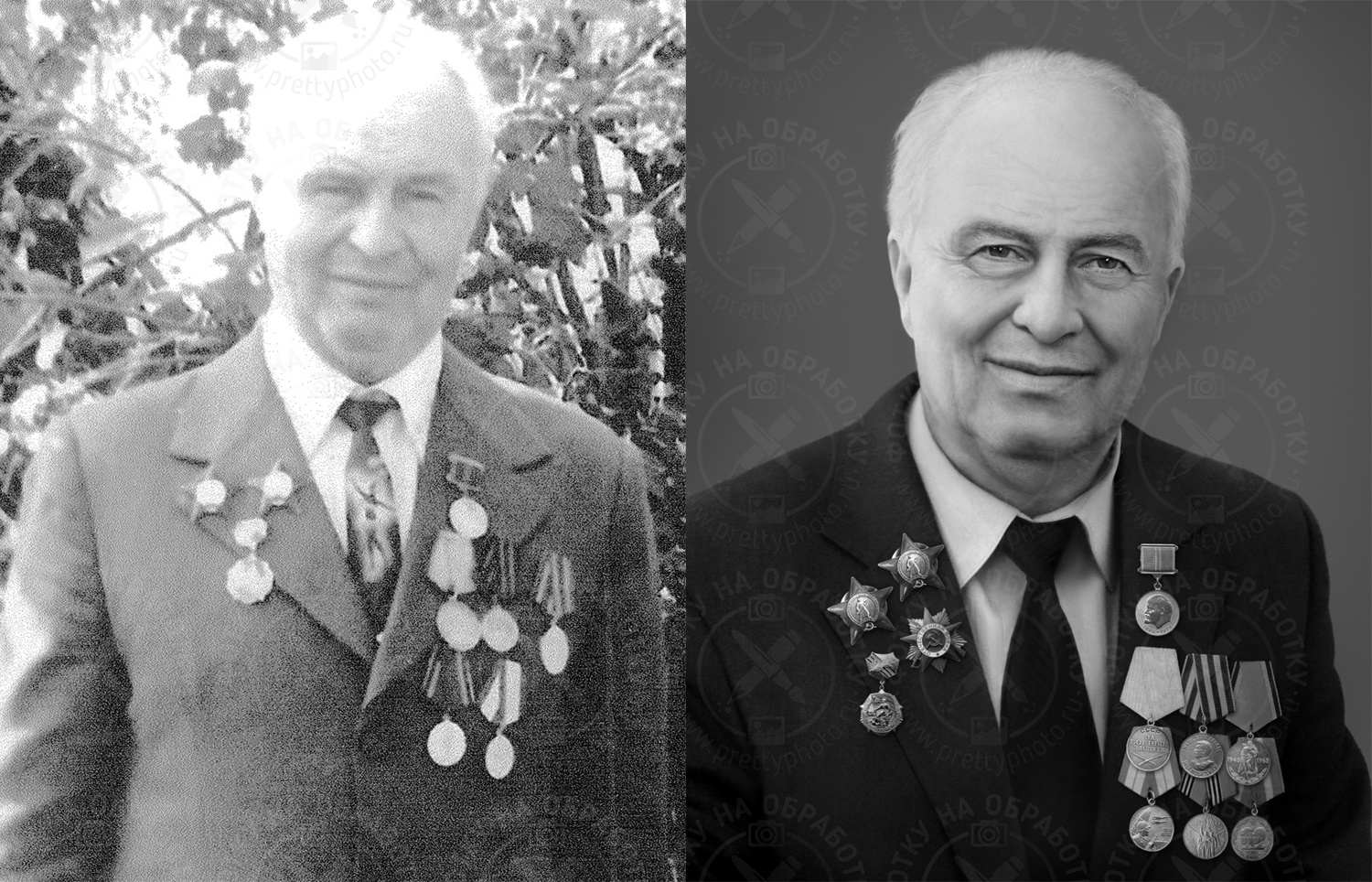 Starts at 35
Advanced photo restoration (heavily damaged photos: recreate missing parts of the image, repair stripes, blobs, folds, splashes, and restore clarity of photo, so you can print a high-quality image, including color correction)
ORDER NOW
Every family probably has a box of old family pictures in an attic that may have some nostalgic value. Among them are photos of mothers and dads, grandparents, brothers and sisters, friends, and classmates, which have been visibly damaged over the time. We can help you to preserve your personal memories of the past by restoring photos!
All the photos may be damaged by stripes, blobs, folds, splashes, and faded due to sunlight over the time, therefore you must take care of their protection in advance. If you don't want to lose for good your nostalgic pictures and most treasured memories, contact our studio right now!
Our photo restoration specialists will repair and restore your old photos, giving them a new lease of life so they will last forever in your family photo album. They will do the job in no time and make your old pictures will look as fine as when new. By the way, we can also colorize your black and white photos. Keep in mind you are welcome to write any of your suggestions, we will consider them!
Since every photo is unique, we can only give you a price estimate for restoration services after evaluating your photo, as it may depend on the complexities of the photo and the severity of damage.
If the damage of photo does not exceed 10% and it only needs to remove some spots, folds or scratches, including the color correction, the price starts at 10-15$.
If the damage of photo ranges between 20-30% and it has been nearly torn in half, including many large scratches andfolds, the price starts at 15-35$.
If the damage of photo ranges between 30-50%, especially, the picture was so badly damaged that good portion of faces had been ripped from the paper, the price starts at 25$ and more.
Smoothing out an uneven surface of old photo. Many old photographs seem to collect dirt, scratches, and bad texturesas they collect dust in shoeboxes and photo albums. If you've taken the task of scanning them, but have found damage and scratches, here we can help you to fix that problem. Our talented professionals can make bad scans look like brand new photographs in no time at all. The price starts at 25$.
Our gifted and experienced designers can restore or repair your old photographs, giving you an excellent opportunity to enjoy treasured and nostalgic pictures.